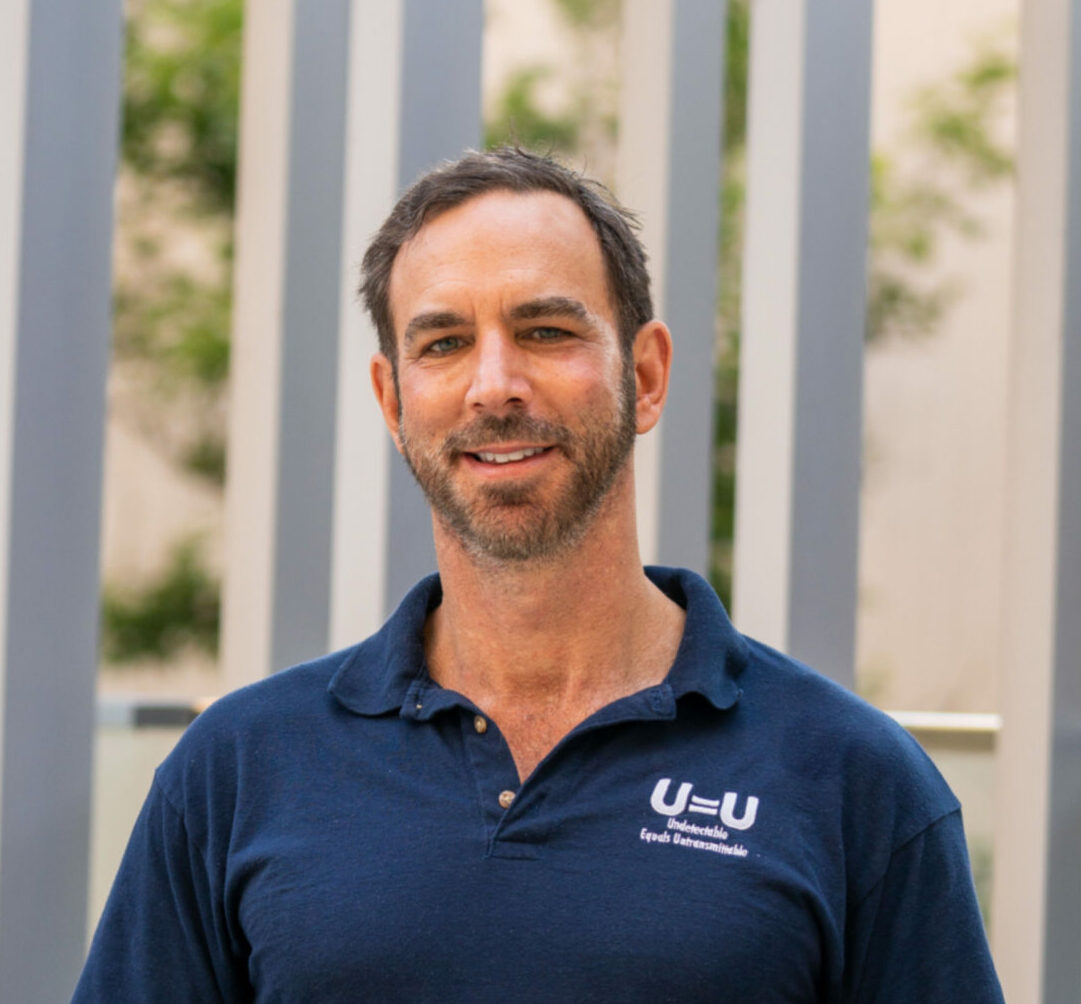 Founding Executive Director
Bruce Richman
Brooklyn

/

NY -

Founding Executive Director
Founding Executive Director
(He/Him)
Bruce Richman has worked in global philanthropy for over two decades developing foundations, cause-marketing and grantmaking programs, social marketing campaigns, and interventions on a range of issues including HIV stigma and prevention, sustainable development, childhood obesity, integrative medicine, violence prevention, and gang intervention. Before launching PAC, Bruce founded Inspired Philanthropy Group, where he developed philanthropic initiatives with people and brands with extensive public platforms for social change including Donna Karan, Ellen DeGeneres, Archbishop Desmond Tutu, NBA star Chris Bosh, NFL star Adrian Peterson, NBA star Paul Pierce, Grammy Winner Chris Brown, The Bob Marley Foundation, Banana Republic, Sephora, and Cartier. 
Bruce and the U=U campaign have been featured extensively in national and international media including The Washington Post, TODAY show, USA Today, CBS Evening News, China Global Television, CNN, The Guardian, Daily Mail, CBC Canada, South Africa Medical Digest, JAMA, and The Lancet. Bruce was humbled to have received recognition on behalf of the work of U=U activists around the world including, Healthline magazine's HIV "2017 Person of the Year"; Partnership Award from the United States National Alliance of State & Territorial AIDS Directors; Plus Magazine "#1 Most Amazing HIV+ Person of 2018"; Red Ribbon Award from Vietnam's people with HIV association in 2019; Shelby Hodge Vision Award from AIDS Foundation Houston in 2019; #15 of New York's 100 "most powerful members of the LGBTQ community" in the 2019 Pride Power 100 and again in 2020 and 2021; "Stigma Warrior" award at Howard University's 2021 International Conference on Stigma; Martin Delaney Power of One Award from Positive Living Conference in 2021; and Hyacinth Award from Hyacinth Foundation in 2021.
He received his Ed.M. in Administration, Planning & Social Policy from Harvard Graduate School of Education and his J.D. from Harvard Law School.