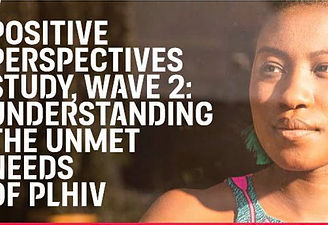 ViiV Positive Perspectives 2 Study Shows Importance of HCPs Telling Patients About U=U
"A global study has found that a holistic approach to providing medical care for people living with HIV improved various health and well-being outcomes, including viral suppression and quality of life.
Such an approach, as evaluated in the Positive Perspectives 2 study, involved health care providers engaging people with HIV in an open dialogue and joint decision-making about their medical care.
A collection of four presentations at the International AIDS Conference in 2020 detailed findings from the study. The Positive Perspectives 2 study, conducted by ViiV Healthcare, includes a diverse group of 2,389 people with HIV. They are 18 to 84 years old and hail from 25 countries…
Sixty-six percent (1,588 of 2,389) of the participants reported that they had been informed that having an undetectable viral load means that an individual with HIV cannot transmit the virus through sex. This group reported more favorable health outcomes than the participants who had not been informed about this fact."
Read more at Poz.com and find the study results at ViiV healthcare.com.