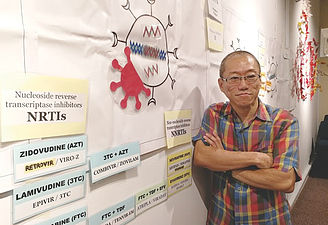 U=U Activist Andrew Tan Speaks Out in Malaysia
U=U activist Andrew Tan helps counsel PLHIV, aside from giving lectures to various stakeholders to address the stigma and discrimination that surrounds the disease. He never thought stigma and discrimination would still be an issue 30 years on.
"They want to create a demonic visual of PLHIV and LGBT by approaching issues from a moralistic point of view, instead of a healthcare perspective. Once our viral load is suppressed and undetectable, HIV is untransmittable. We can do anything a HIV-free person can do," he said.