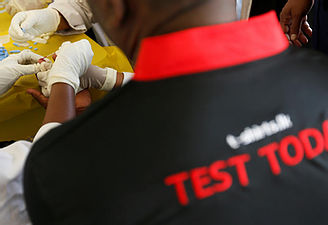 TODAY Singapore Explainer: What you need to know about HIV
"There is no cure for HIV, but it can be treated with anti-retroviral therapy. The drugs, often known as combination therapies or the cocktail, suppress the replication of the virus and delay the spread of HIV in the body and the onset of opportunistic infections. While these drugs have side effects, successful combination therapy can improve the health of people with HIV, advocacy group Action for Aids said.
The therapy may cause remission in their symptoms, reduce viral load (the amount of HIV in the body), increase the number of CD4 cells and reduce the likelihood of the virus evolving into Aids.
In addition, effective therapy may reduce the viral load of an HIV-positive individual to a point where the virus is almost undetectable.
At the 2018 International Aids Conference, researchers confirmed that there is zero chance of any HIV-positive person with an undetectable viral load transmitting HIV to a sexual partner.
Prof Tambyah said: "This is what you call U=U, meaning undetectable equals untransmittable."