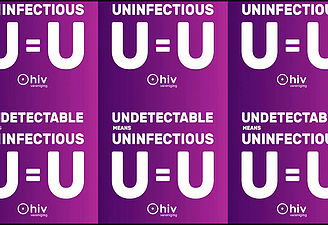 THE SCIENCE-BASED U=U MESSAGE IS EVERYWHERE – BUT SOME AREN'T BITING.
"People living with HIV have never played a greater part in designing and implementing prevention messaging. In just a few months, the U = U message from the Prevention Access Campaign, arguably the most successful HIV campaign ever, despise its humble origins – it's poz all the way and operates with no government funding and on a shoe string – is everywhere. It's ubiquitous U = U slogan (it stands for Undetectable = Uninfectious or Untransmittable, take your pick) is a social media phenomenon.
Richman and his team of poz advocates have scored major successes in shaping the international dialogue on HIV transmission in unparalleled ways. But are the pros onside? That's a good news, bad news story as Richman himself will admit. 'To be honest, it's been a surprising challenge with AIDS Service Organizations but we have a better understanding now of the factors driving the pushback.'"
Find out more from this in depth call-to-action in Canada's leading online HIV magazine PositiveLite.com.