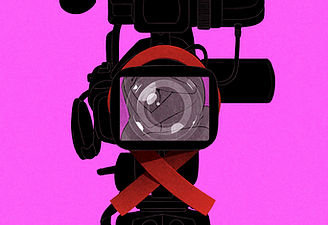 The Porn Industry Is Rethinking How It Works With HIV Positive Performers
"The panel [on HIV research at the Adult Entertainment Expo] became a lightning rod for industry debates around HIV, sex worker rights, and homophobia because it raised the possibility of introducing a testing system that meets the needs of performers with HIV. Currently, the industry's centralized opt-in testing system, Performer Availability Screening Services (PASS), tests performers every 14 days for sexually transmitted infections (STIs). Anyone who tests HIV positive is permanently barred from the system.
The HIV panel, which featured a mix of porn performers and health experts, began by surveying the latest research, including well-documented evidence showing that when antiretroviral treatment lowers an HIV-positive person's viral load to 200 copies per milliliter of blood—what's often called an "undetectable" status—they pose "effectively no risk" of sexually transmitting the virus, as the Centers for Disease Control and Prevention has put it."
Read more about how U=U is reshaping the porn industry in Jezebel.