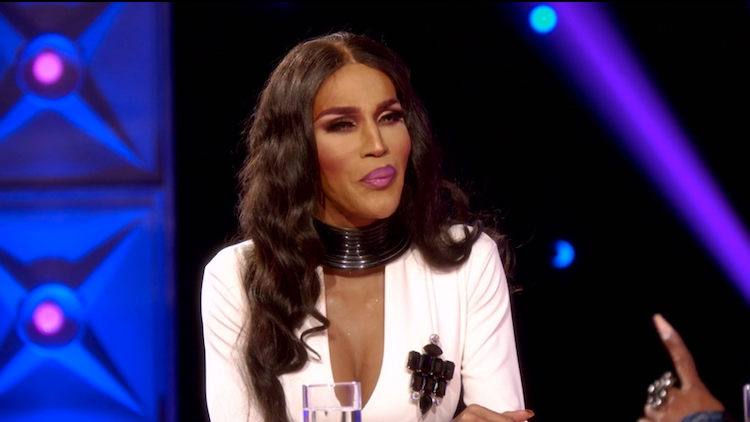 RuPaul's Drag Race Contestant Trinity K. Bonet Discusses U=U
"During her initial run on season six of RuPaul's Drag Race, Trinity K. Bonet impressed viewers with her top-notch lip sync skills. With her performances, she built herself into the lore of the series as one of the top lip sync assassins. But she also let fans into her personal life as she revealed she is living with HIV. She did this in an episode of the aftershow Untucked and became the second queen in series history to do so.
But during All Stars season six, Bonet spoke more about living with HIV….
"The thing about me when it comes to sex is my particular community, it's very taboo when it comes to being open and honest about their status," she said. "Being a person who is openly HIV positive, for a long time I was a lot of secrets for a lot of people. But I'm nobody's secret. I'm successful, I got my shit together, I'm good in bed. I'm taking care of myself, I'm undetectable which is untransmittable."
"There's a lot of people out here who are not educated that you can be with someone who is HIV positive if they are undetectable and not catch the virus," she continued." Read more at HIVPlusmag.com.