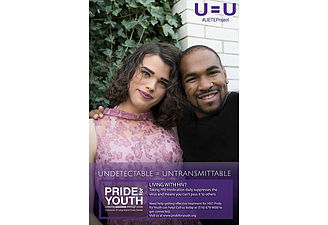 Pride for Youth Launches U=U for Young People on Long Island in New York
Today, Pride for Youth (PFY) launched their groundbreaking U=U social marketing campaign, the first in the U.S. to engage young people from the community to develop the campaign as well as be featured in it.
PFY is a service and an advocate for lesbian, gay, bisexual, transgender and queer/questioning (LGBTQ) young people. PFY's mission is to enhance the health, wellness and cultural competency of LGBTQ young people through supportive services, education and youth development.
Check out their beautiful and inclusive U=U campaign on the PFY website.