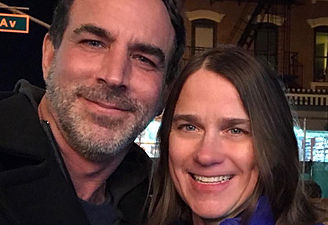 Plus Magazine Honors Bruce Richman: #1 of Most Amazing People of 2018
Plus Magazine names PAC's Executive Director Bruce Richman as #1 of Most Amazing People of 2018. Professor Carrie Foote, who serves on the PAC Founding Task Force, writes about Richman and why he launched the U=U campaign:
Bruce explains,"I learned from my doctor that because I was undetectable, I couldn't transmit HIV. I couldn't pass it on. I was elated!" His excitement soon turned to outrage when he realized "every HIV treatment site, media outlet, HIV/AIDS service organization, federal and state health department  —  just about everywhere  —  was saying that I was still a risk. And millions of people with HIV were still a risk." The breakthrough science was not getting through to providers, policy makers, the general public, and most importantly, people living with HIV.
To clear up the confusion, Richman said, "a group of us living with HIV collaborated with researchers on a [U=U] consensus statement and advocacy campaign."
Read more at Plus.