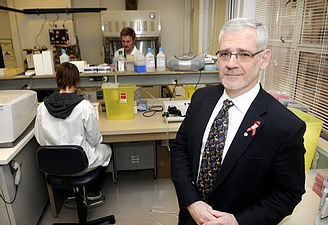 'Negligible' HIV risk from people in treatment, new campaign proclaims
"Vancouver's Health Initiative for Men has endorsed an international campaign to communicate the latest HIV research. The results may surprise you. 
​
The big news unveiled by the Vancouver gay men's health organization may come as a surprise to anyone unfamiliar with the latest studies into how HIV is transmitted. But it has major implications, far beyond the LGBTQ community to anyone concerned about the virus.
​
This month, HIM signed onto an international 'consensus statement' based on evidence that 'individuals with undetectable viral loads do not transmit HIV…"
Read more about it including thoughts from Dr. Julio Montaner, commonly known as the founder of "Treatment as Prevention" (TasP), at Vancouver Metro News.