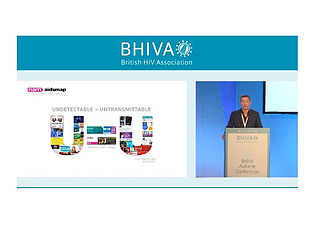 Matthew Hodson's Exceptional Presentation to the British HIV Association
Matthew Hodson, Executive Director of NAM – aidsmap, delivers one of the best presentations we've seen about the science and history of U=U, and why it's important to talk about it with patients in the public.
Check out the video and downloadable slides of "Do You Speak U=U? Talking to Patients about Treatment as Prevention" at the British HIV Association.