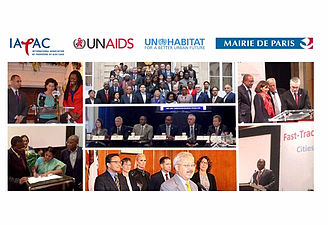 IAPAC and Prevention Access Campaign to Educate Clinicians and Allied Health Professionals about U=U
The International Association of Providers of AIDS Care (IAPAC) and the Prevention Access Campaign have announced a partnership to educate clinicians and allied health professionals about the Undetectable=Untransmittable (U=U) message.
"IAPAC is proud to partner with the Prevention Access Campaign to ensure that the game-changing U=U message is understood by clinicians and allied health professionals and integrated into clinical practice in specialized and primary care settings to generate increased demand for HIV testing, care, and treatment," said Dr. José M. Zuniga, IAPAC's President/CEO. "More importantly, from a human rights perspective, we have an obligation to eliminate the stigma associated with thinking about or dealing with people living with HIV as vectors of disease. Clinicians and allied health professionals must play a role in eliminating stigma wherever it exists, but particularly in health settings."
Read more here.