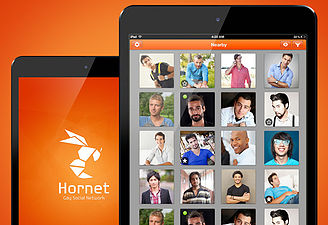 Hornet Joins Undetectable = Untransmittable Campaign to Fight HIV Stigma
"We are very excited about this partnership with U=U. We've been committed to creating an online space that is free of stigma and discrimination. U=U has been a grassroots movement that has advanced basic principles of science while empowering people living with HIV and we are happy we can be a part of that. I've had HIV-positive and undetectable in my Hornet profile for years. It's a way for me to affirmatively declare my status, educate others on the benefits to your health of being undetectable, and combat HIV-related stigma." said Alex Garner, Senior Health Innovation Strategist at Hornet.
Hornet and the U=U campaign will conduct a series of events in key cities around the globe to maximize the reach of the partnership and U=U campaign. The first event will be in NYC in February, followed by other activities in Paris, Sao Paulo, and Taipei.