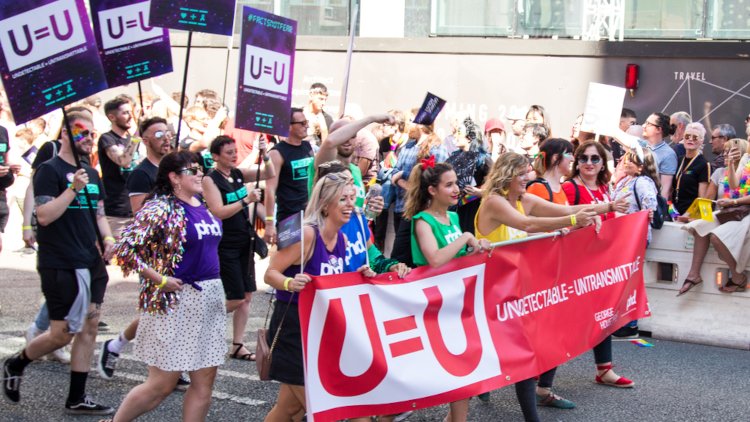 HIV Plus Mag: "In Just 5 Years, Undetectable = Untransmittable Changed History"
"Like all of 2021, the summer of 2016 was a tumultuous, anxiety-inducing time. There was a highly contentious election and, for the LGBTQ+ and Latinx communities, a searing tragedy with the Pulse massacre. Amid the stressors was a huge dose of positivity: the birth of a movement called U=U, or undetectable equals untransmittable.
On July 21, 2016, a group of accomplished doctors, activists, and scientists in the global HIV sphere — including the current director of the Division of HIV/AIDS Prevention for the Centers for Disease Control and Prevention, Dr. Demetre Daskalakis — penned a consensus stating that a person living with HIV who is on antiretroviral therapy and who had achieved an undetectable viral load could not transmit the virus to others. Titled, "Risk of Sexual Transmission of HIV From a Person Living With HIV Who Has an Undetectable Viral Load," the statement was backed up by a litany of quotes, sources, and explanations. The consensus would become known as "Undetectable Equals Untransmittable," or "U=U," and would eventually be endorsed by thousands of health and HIV organizations around the globe.
The Prevention Access Campaign, which organized the consensus, has continued to spread its message, advocating for the lessons of U=U to be standard practice in all HIV care. Bruce Richman, founder and executive director of the campaign, believes U=U can not only chip away at HIV stigma but give a sense of freedom and empowerment back to those living with the disease." Read more at HIVPlusMag.com.