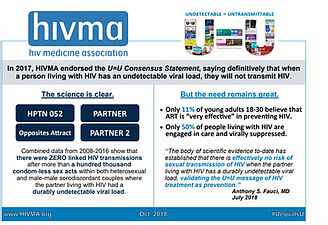 HIV Medicine Association Creates Postcard for Providers
In 2017, HIVMA endorsed the U=U Consensus Statement, saying definitively that when a person living with HIV has an undetectable viral load, they will not transmit HIV. This postcard includes research, resources, and other information about how to communication U=U to patients.
Find the postcard here.