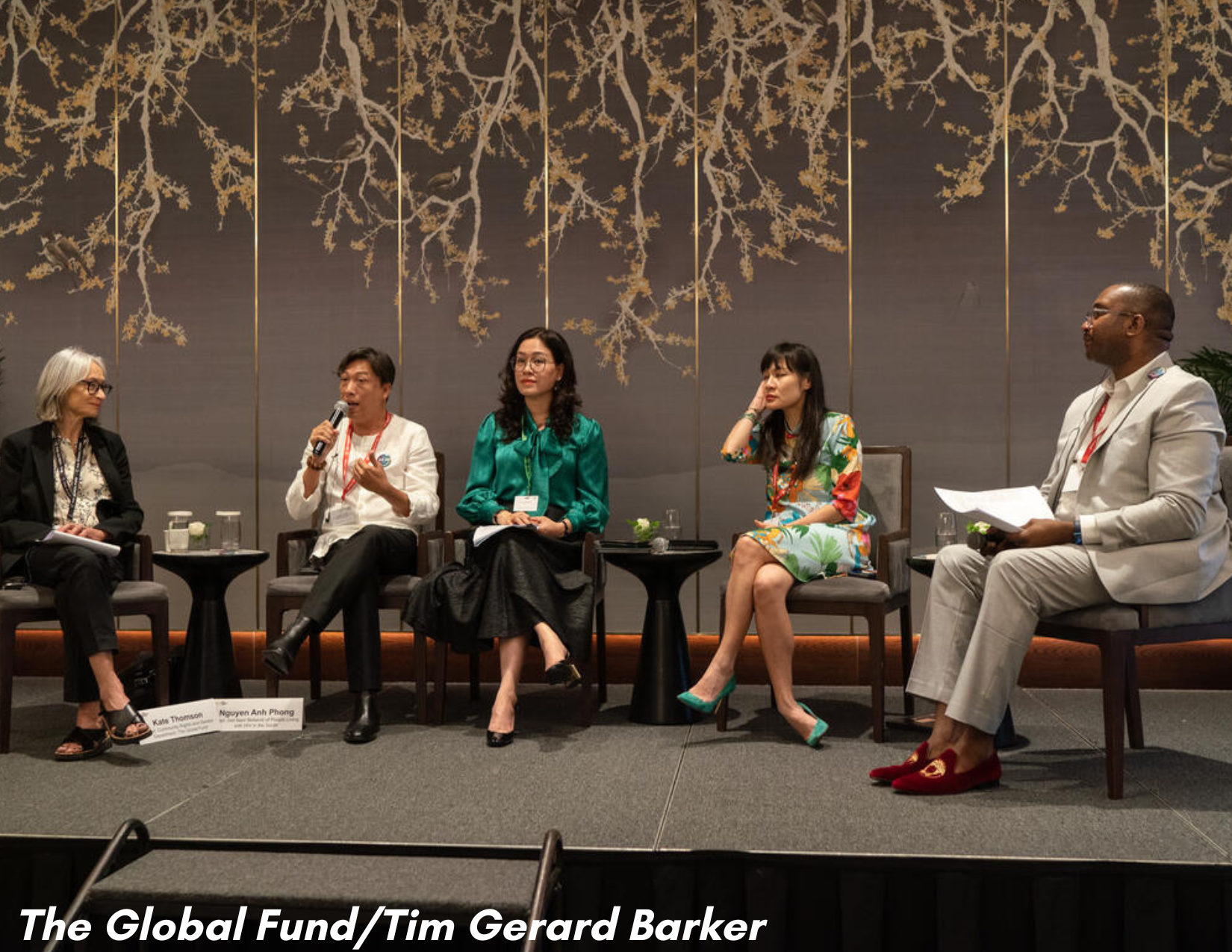 GLOBAL: The Global Fund promotes U=U as a key strategy to end the HIV epidemic
The Global Fund, a key player in the fight against HIV, Tuberculosis, Malaria, and pandemics, and the creation of a healthier and more equitable world, together with the Prevention Access Campaign, Ministry of Health of Vietnam, and other partners in Vietnam, hosted a side event on the crucial role of Undetectable = Untransmittable (U=U) in ending the HIV epidemic.
The event took place at the Global Fund's 49th Board Meeting on May 11, 2023, at Melia Hotel, Hanoi.
The event, titled "U=U as an Equalizer of Health Inequities,"  focused on how U=U plays a pivotal role in eliminating stigma and discrimination around HIV, thereby making individuals more comfortable getting tested for HIV, linked to care, and retained in treatment.
"The power of U=U should not be underestimated. It's far more than a public health intervention. It's about tackling deep-rooted HIV-related misconceptions, stigma, and discrimination.  And it's about championing bodily autonomy and the leadership of people living with HIV in prevention efforts.  Kate Thomson, Head of Community, Rights, and Gender Department, The Global Fund.
U=U is a critical evidence-based intervention and approach in The Global Fund's 2022 HIV Information Note, one of the 22 program essentials critical to achieving the ambitious goals set out in the 2023-2028 Global Fund Strategy.
"U=U is an evidence-based message that needs to be further disseminated so that everyone understands the benefits of ARV treatment and U=U. It reduces stigma and discrimination related to HIV. It is also a solution to achieve the goal of "Ending AIDS by 2030". Assoc.Prof.  Nguyen Thi Lien Huong – Deputy Minister of Health of Vietnam
The event provided a platform for The Global Fund's senior leadership within the Communities, Rights, and Gender division, Global Fund Board members, constituencies, and recipient countries to learn about best-case examples of U=U policies and programs that impacted stigma elimination and fostered partnerships across government, civil society, and international agencies. It also provided a space for dialogue on U=U adoption and implementation. It also supported Board members and constituencies in integrating and up-taking U=U in national and subnational HIV and health strategies.
"We must invest in access to HIV treatment, care, and support to achieve and maintain an undetectable viral load for all. We urge global leaders to prioritize U=U in the fight against HIV. With no cure in sight, the time to make U=U a reality for everyone is now." Dr. Cedric Pulliam, Director of Global Public Policy, Prevention Access Campaign.
This event was an opportunity for the Global Fund to demonstrate its leadership in supporting U=U and mobilize further support for member states to sign onto the U=U multilateral call-to-action and integrate U=U as a health equity policy instrument into their national HIV and health strategies.