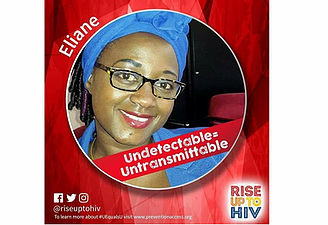 Fighting Stigma with U=U in Burundi
Eliane Becks Nininahazwe's update on teaching U=U to Batwa, indigenous people in her home of Burundi:
"These people were not aware of U=U Undetectable =Untransmittable and their doctor never gave them the information."
​
"They were relieved.One woman said that she has been carrying the fear for so long. We talked about STIGMA in their community. One man told us how children used to stone him the time he had AIDS. But now since his medication did help he has changed. All 24 people went home happy to start such a support group and be updated on information U=U."
Read more at Eliane's update.