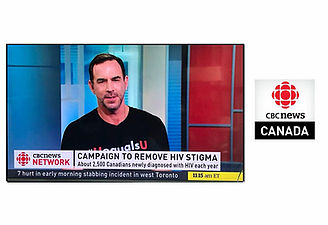 Executive Director Bruce Richman Speaks About U=U on CBC (Canadian National TV)
The founding Executive Director of Prevention Access Campaign's Undetectable = Untransmittable (U=U) movement speaks to CBC national news in Canada about the campaign. Thank you to AIDS Committee of Toronto (ACT) one of the earliest and most active U=U campaign partners, for setting up the interview.
See the news segment at CBC.