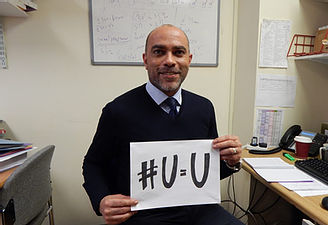 Did you know if you have HIV and are taking effective medication, you can't pass it on?
"I've asked tens of friends this question and whatever their background or sexual preference, 9 times out of 10 I can predict the reaction: 'You're kidding right..?' Futuristic as it sounds, this concept is true and it's something that everyone needs to know about.
The concept's been coined Undetectable = Untransmittable or 'U=U'. Alongside other prevention methods like Pre-exposure Prophylaxis (PrEP) and increased HIV testing, it's led to a 50% drop in HIV diagnoses reported by London's busiest sexual health clinics in 2015 – 16. And the U = U consensus statement has been strongly backed by pioneers of HIV prevention like NAM and the Terrence Higgins Trust (THT).
​

Dr. Michael Brady, Medical Director of THT: 'U= U, alongside other prevention methods like PrEP and HIV testing, opens the possibility of, if not a world completely without HIV, one where it is dramatically reduced.'