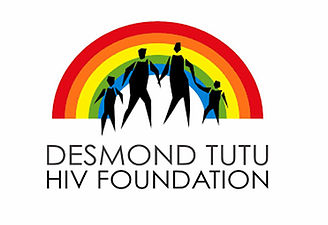 Desmond Tutu HIV Foundation Joins the U=U Campaign
"Desmond Tutu HIV Foundation (DTHF) strongly endorses the Prevention Access Campaign (PAC) core message: Undetectable HIV is Untransmittable HIV (U=U).
An HIV-positive person who maintains an undetectable viral load with the aid of regular, successful treatment cannot transmit HIV sexually.  This knowledge has the potential to alter negative perceptions around the disease, yet the message still hasn't reached everyone.  There are still many people living with HIV that don't know that if the virus is undetectable, then they cannot transmit the virus to their sexual partners.
[Richman's] motivations behind the U=U campaign are as follows: 'The U=U science has the potential to transform the lives of millions of people with and affected by HIV and to radically transform the field. It's time to ensure this game-changing science breaks through the intersecting stigma and politics in medicine and public health to reach the people and field it is intended to benefit.'"
Read the full statement here.