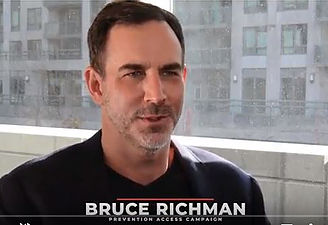 CATIE Interviews Bruce Richman on U=U
This past November, CATIE welcomed 400 people involved in Canada's response to HIV and hepatitis C to the CATIE Forum. To help disseminate the knowledge shared at the Forum, CATIE interviewed several of the Forum presenters. First up, Prevention Access Campaign's Bruce Richman on #UequalsU- what it means, how it started, why it's important, and his advice to providers.
Watch the interview on the CATIE YouTube.