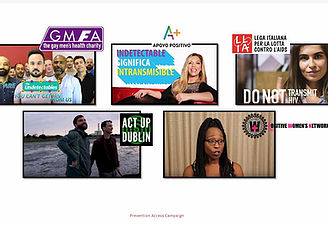 5 Awesome 2017 Videos About Undetectable = Untransmittable (English, Italian, Spanish)
We're proud of our U=U partners!
Here are 5 Awesome 2017 U=U videos from leading U=U partners in England, Spain, Italy, Ireland and the USA. Thank you GMFA – the gay men's health charity, APOYO POSITIVO, LILA – Lega Italiana per la Lotta contro l'Aids, ACT UP Dublin, and Positive Women's Network – USA for your commitment to ensuring all people living with HIV know U=U.
Watch the videos at POZ.com