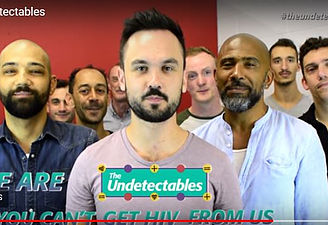 12 Gay Men Living With HIV Explain What It Means To Be Undetectable
"The Undetectables," released Tuesday, features testimony from 12 gay men who are living with HIV. Since testing positive, these men have controlled the virus by undergoing antiretroviral therapy. After taking a combination of medications over a period of time, they've been designated as HIV undetectable, meaning they effectively won't transmit the virus to an unaffected partner.
"Don't let my status stop you from treating me with respect," one of the men says in the video. Adds another, "Don't let my status stop you from having sex with me."
The video was produced by U=U's partner, Gay Men Fighting AIDS (GMFA) with the aim of diminishing the stigma that still exists around those living with HIV.