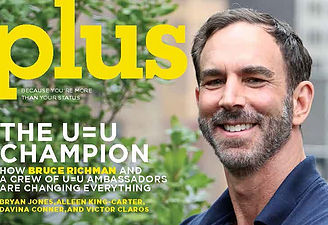 Plus Magazine: How Bruce Richman and a Team of U=U Ambassadors Are Changing Everything
"Bruce Richman, the renowned activist and founder of the Prevention Access Campaign, the organization that launched the undetectable equals untransmittable (U=U) message, is on a return flight from Greece where he joined local advocates in sharing the news that when you're living with HIV, on meds, and undetectable, it is impossible to transmit the virus to others.
For the last several years, Richman has united activists in efforts to end both the HIV epidemic and the stigma that many people living with HIV face. A growing network of health experts, professionals, teachers, siblings, spouses, parents, and friends have changed perspectives on what a positive diagnosis means. Through hard-hitting research and tenacious activism and lobbying, U=U has become a global consensus, recognized by the Centers for Disease Control and Prevention and numerous other agencies, doctors, and organizations around the world."
Read more of the story and see the highlights of U=U Ambassadors Bryan Jones, Davina Conner, Alleen King-Carter, and Victor Claros, as well as an overview of all ambassadors here.