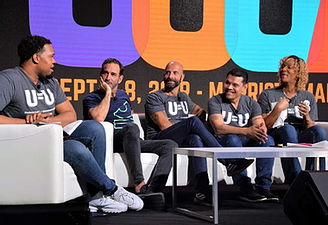 The U.S. Congress Recently Recognized "U=U." Here's How It Happened.
The United States Congress, for the first time ever, officially recognized Undetectable Equals Untransmittable (U=U) and the Prevention Access Campaign (PAC) for their efforts to spread the message of U=U via a certificate of congressional recognition authored by Texas congressmember Sheila Jackson Lee (D). The congressional document was presented during the Saturday, Sept. 7 plenary at the United States Conference on AIDS (USCA) in Washington, DC…
​
The move took everyone by surprise, especially Prevention Access Campaign and U=U founder Bruce Richman. Deondre Bernard Moore, a community mobilizer for AIDS Healthcare Foundation, was onstage with Bruce Richman while making their closing remarks when, suddenly, Moore reached underneath his chair and surprised everyone by presenting the certificate of congressional recognition to Richman, who received the document on behalf of everyone involved with the Prevention Access Campaign and U=U."
Read more at The Body Pro here.