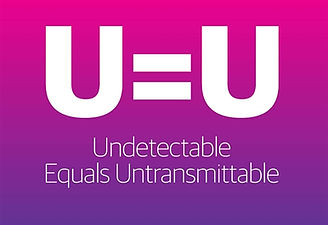 NAM aidsmap: Most UK clinic staff now tell people about U=U, but not always in the same way
"Two presentations at this month's British HIV Association (BHIVA) conference in Bournemouth show that most specialist healthcare workers are now informing people with HIV that if their viral load becomes undetectable as a result of taking antiretroviral therapy (ART), they can no longer transmit the virus ('Undetectable equals untransmittable', or 'U=U').
However, the healthcare workers told the patients at different times – on diagnosis, after starting therapy, once they were undetectable – and also phrased the information in different ways. The inconsistent practice highlighted in BHIVA's survey of its members prompted the organisation to issue a public statement about U=U on World AIDS Day, 1 December, last year.
A survey conducted at the Mortimer Market Centre's Bloomsbury HIV clinic in London found that most patients received the information with relief, but that a minority found the information confusing or even distressing. Patients also misunderstood, or developed inaccurate beliefs, about U=U too, such as believing the message covers breastfeeding, which it currently does not."