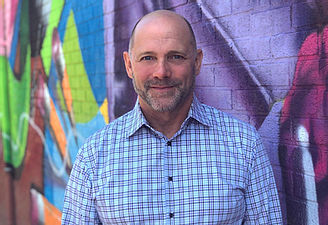 Murray Penner: My Path to U=U
"Undetectable was only the start of a one-two punch against shame and stigma. Enter PrEP, which has become crucial for preventing new HIV infections. But in 2016, when I learned U=U, it was my first real opportunity, as it was for many others, to finally shed my own stigma and shame and to begin to internalize that as a gay man living with HIV, I could indeed have a healthy sexual life.
A battle with prostate cancer motivated me to reevaluate my priorities and dig deep into my purpose. I decided to move beyond being defined by my story and instead to tap into my energy and passion.The decision meant saying goodbye to NASTAD and ultimately to focus on U=U.
​

I begin my new journey on May 1, 2019 with Prevention Access Campaign. I bring to this new opportunity a determination to end HIV stigma. That determination will call on me to connect to, reconnect to, and establish productive relationships to ensure that U=U is a valued basic concept in sexual health, greatly improving the physical and mental well-being of all people living with HIV, and bringing us closer to ending the epidemic." Read more of Penner's statement at POZ.com.