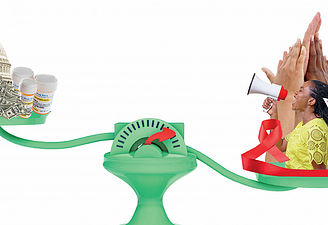 Viral Load Does Not Equal Value: Ensuring health equity for all people living with HIV
In 2018, I was invited by writer, blogger and HIV advocate Mark S. King to co-facilitate a discussion at the United States Conference on AIDS related to Undetectable Equals Untransmittable (U=U). Titled "Are We Shaming Those Who Are Detectable?" the workshop examined the struggles and barriers around treatment and care for people living with HIV.
The session was an extraordinary learning experience. Questions raised during the session, and the ideas that we discussed, have inspired me to think through the current challenges and opportunities for ensuring health equity in our communities.
How to support and affirm people living with HIV who are not virally suppressed was one of the key issues that emerged. Viral suppression, or being undetectable, not only keeps people who are living with HIV healthy, but it also means they cannot transmit the virus sexually."
Read more of Charles Stephens' article at Poz.com.