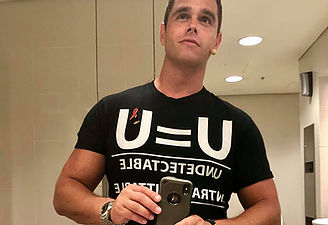 Australian-born US TV host Karl Schmid says there are still misunderstandings about HIV
"Karl Schmid, originally from Victoria, is a familiar a face on US TV screens where he works as an entertainment journalist for the American ABC network, reporting from red carpets including the Oscars and Grammys… Earlier this year, he made the decision to publicly announce he was HIV-positive, 11 years after his diagnosis.
While in Australia, Schmid has been meeting with organisations such as ASHM, the peak body for health professionals who work in HIV, which has provided U=U guidelines to doctors to reduce the stigma people with the virus face.
The U=U message has reached top politicians. In the run-up to World AIDS Day this year, on December 1, Health Minister Greg Hunt acknowledged the campaign and said that people with an undetectable viral load "have effectively no risk of sexually transmitting the virus".