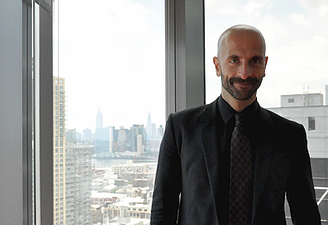 New York City Health Official Joins Global Leaders in Signing a Consensus Statement on the HIV/AIDS Epidemic's Most Groundbreaking Development in the Last Twenty Years
Dr. Demetre Daskalakis becomes the First U.S. Public Health Official to Conclude "Negligible Risk" of Transmission from a Person with HIV who is Undetectable. 

​
"HIV /AIDS experts from the U.S., Australia, Denmark and Switzerland–including Dr. Demetre Daskalakis, Assistant Commissioner for the Bureau of HIV/AIDS at the New York City Health Department — endorsed a consensus statement concluding "negligible risk" of HIV transmission from a person with HIV who is on antiretroviral therapy (ART) and has had a consistently undetectable viral load for six months and beyond.
Dr. Myron Cohen, Principal Investigator of HPTN 052 the first landmark clinical study on the subject said, "I'm pleased that Dr. Daskalakis and the NYC Health Department joined the consensus…We hope that bringing the leading experts together will clear up mixed messages about the subject."  Read the press release or the coverage below.