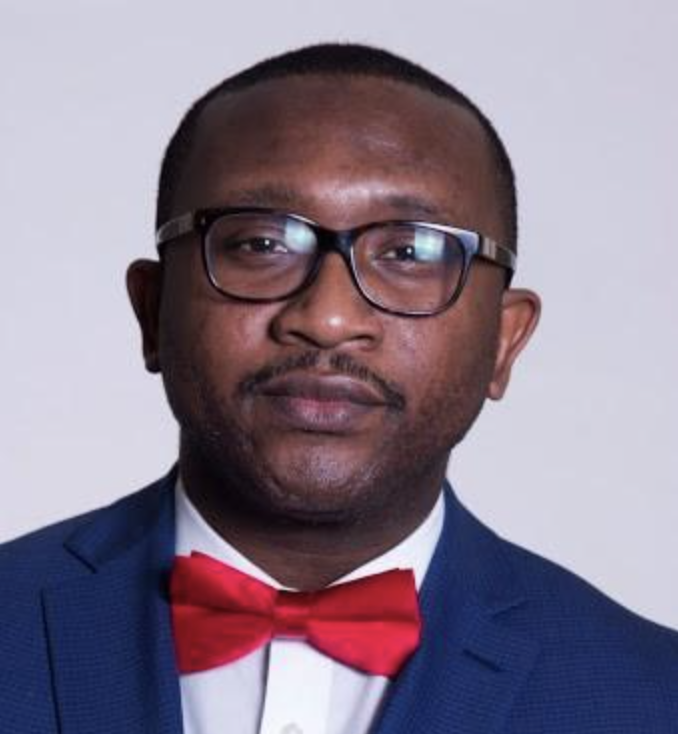 Director of Global Public Policy
Cedric Pulliam, Ph.D., MSc
Atlanta

/

GA -

Director of Global Public Policy
(he/him)
Dr. Cedric Pulliam is the Director of Global Public Policy at Prevention Access Campaign.  
After serving nearly 13 years as a public servant in the U.S. federal government with a focus on foreign diplomacy, global and public health, global human rights and gender equality, international development, and multilateral diplomacy – he has centered his federal career in the objectives of access, community, diversity, equity, and inclusion throughout his work. Most recently, Cedric has served at the U.S. Department of Health and Human Services (HHS) as the Senior Advisor for the Chief Medical Officer for the Office of Infectious Disease and HIV/AIDS Policy. He also served at the Centers for Disease Control (CDC) as a Senior Public Health Advisor and Project Officer in the Division of HIV Prevention. While at the U.S. Department of State he served as the Senior Human Rights and Key Populations Advisor as well as the Multilateral Diplomacy Officer for Partnerships at the Office of the US Global AIDS Coordinator and Health Diplomacy, which is the office that executes and manages the US President's Emergency Plan for AIDS Relief (PEPFAR). His tenure at the US Agency for International Development (USAID) included serving as a Program Specialist in the Office of HIV/AIDS – Bureau for Global Health and Office of Donor Engagement – Bureau for Policy, Planning, and Learning. Cedric is a psychologist who practices within the healthcare systems and substance use fields.  He's the founder of CDP Consulting, LLC which was started in 2014 to assist recent veterans in career and professional development and transitioned into a public health and health equity consultancy company in 2018.  
In 2019, Cedric was awarded a post-doctoral fellowship by the Office of Minority Health at HHS as a Youth Health Equity Model of Practice Health Equity Fellow.  He received several group Meritorious Honor Awards during his tenure at USAID and the U.S. Department of State.  Additionally, Elon University – where he obtained International Studies and Political Science bachelor's degrees – has recognized Cedric with the 2022 Top 10 Under 10 Alumni and 2017 LGBTQIA Community Enrichment awards. Cedric was selected as a 2012 full-tuition fellowship recipient from Central European University in Budapest, Hungary where he obtained his first master's degree in International Relations and European Studies. He went on to complete graduate studies at Georgetown University and George Mason University focusing on International Development and Conflict Resolution and completed his doctoral studies in Health and Medical Psychology with a focus on the Psychosocial and Sexual Effects of Young Men who have Sex with Men of Color who take PrEP and PEP ages 16-24 at Northcentral University.
Advocacy and community engagement are one of the top priorities in Cedric's career.  Cedric co-founded the Ending Criminalization of HIV and Overincarceration in Virginia (ECHO VA) with Deirdre Johnson in 2018 where alongside coalition members, partner organizations (Equality VA, Sero Project and PWN-USA), and legislative champions they were able to modernize the HIV criminalization law (infected sexual battery) in the Commonwealth of Virginia that was signed into law by former Governor Northam in 2021. He founded and served as the leader of the Regional HIV/AIDS Policy and Planning Summit for the DC metro area. Cedric was a founding steering committee member for the National Faith HIV/AIDS Awareness Day and continues to support this national awareness day effort (HIV.gov officially recognized this awareness day on August 6, 2020). He serves as the Board Chair for Sister Love, Inc., and the Governance Committee Chair for the Board of Directors of TruEvolution, Inc. He serves on the boards of Sister Love International South Africa, IBD Moms, Global Black Gay Men Connect, International Conference on AIDS and STIs in Africa Steering Committee, and Black and Pink National. Cedric sits on the HIV Prevention Trials Network (HPTN) Protocol Team and Community Strategy Group for HPTN 096 (Black MSM in the American South focused study with an integrated intervention strategy). He provides health equity and patient advocacy expertise to several entities within the IBD and Crohn's Disease clinical research and therapeutic areas.